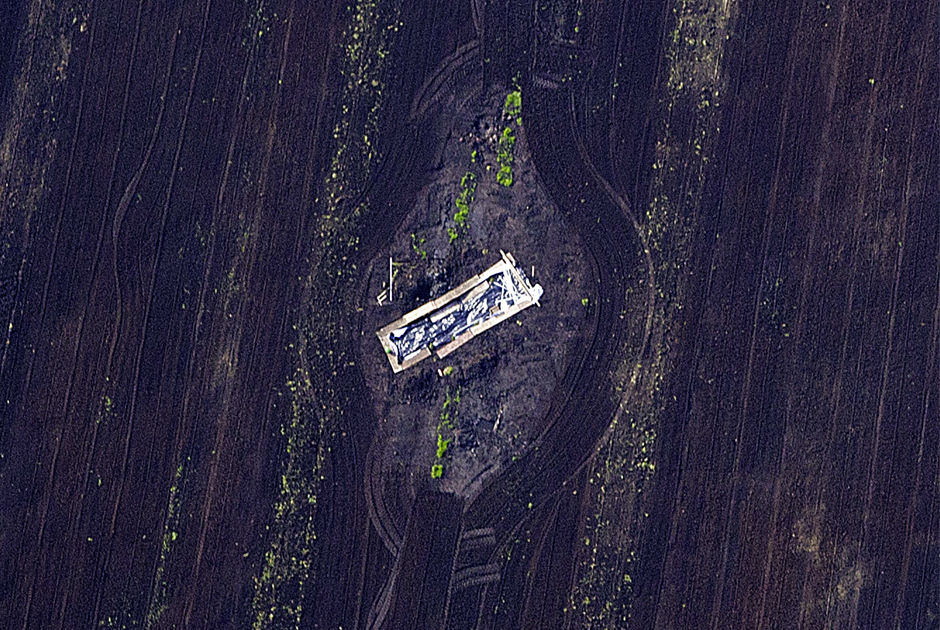 DE-BW-11
Aerial view of the site during excavation © Landesamt für Denkmalpflege im Regierungspräsidium Stuttgart (LAD), O. Braasch
 Alleshausen |  Ödenahlen
Short Description
The site is located 500 m south of the hamlet of Ödenahlen, in the northern marshlands of the Federsee. It was discovered in the 1930/40's and was examined by the Baden-Württemberg Department of Antiquities and Monuments in 1981. The archaeological layer is up to one meter thick and encompasses several construction phases. The extremely well preserved deposits include structures of homes with their living floors, clay screed and hearths. A palisade surrounded the settlement.
 Neolithic
 3700-3688 B.C.
 Federsee Lake District
 580 m.a.s.l.
Size of the site 1 ha / approx. 1 soccer pitch
Size of the bufferzone 58,02 ha / approx. 81 soccer pitches
Special Features & Highlights
Ödenahlen is an important reference site for the "Pfyn-Althheimer-Gruppe-Upper Swabia", because it is the site at which this Group was first identified.
Charred apples, ca. 3700 - 3688 B.C. © Landesamt für Denkmalpflege im Regierungspräsidium Stuttgart (LAD) / U. Maier
Current Activities
The site is located in the undeveloped natural preserve of the Federsee marchlands. The archaeological sediments are covered with peat, and the Department of Antiquities and Monuments monitors the site.
Pile Dwellings up close
The site can be visited.
A selection of finds is part of the exhibition of the Federseemuseum, Bad Buchau

Federseemuseum
August-Gröber-Platz 2,
88422 Bad Buchau
to the website