Who we are –
the International Coordination Group Palafittes (ICG)
Die "Prähistorischen Pfahlbauten um die Alpen" sind seit 2011 als transnationale und serielle Stätte Teil des UNESCO-Welterbes. Aufgrund der aussergewöhnlichen Erhaltung organischer Materialien und damit ihres Fundreichtums geben sie über einen Zeitraum von einen einmaligen Einblick in 4500 Jahre (5000-500 v. Chr.) Leben und Alltag sowie Handwerk, Mobilität und Wirtschaftsweise der ersten ackerbaulichen Gesellschaften.
The "Prehistoric pile dwellings around the Alps", being a transnational and serial site, have been part of the UNESCO World Heritage since 2011. Due to the extraordinary preservation of organic materials and their wealth of finds, they provide a unique insight into 4500 years (5000-500 B. C.) of everyday life as well as into craftsmanship, mobility and economy of the first agricultural societies in Europe.
The countries participating in the World Heritage Site, Switzerland, Austria, Germany, Italy, Slovenia and France, comprise the International Coordination Group (ICG). The ICG, with us as their representatives, has committed itself to researching this cultural heritage in a transnational cooperation, to preserve it for future generations and to familiarize the people with the extraordinary value of these settlements. One of our central tasks is to coordinate measures to protect, research and promote this almost invisible heritage. It is of particular concern to us to create awareness for the unifying elements of this common world heritage at a local, regional and international level, to enable people to participate in it and to promote respectful coexistence through science, education and cultural exchange, in agreement with the spirit of the World Heritage Convention.
Contact person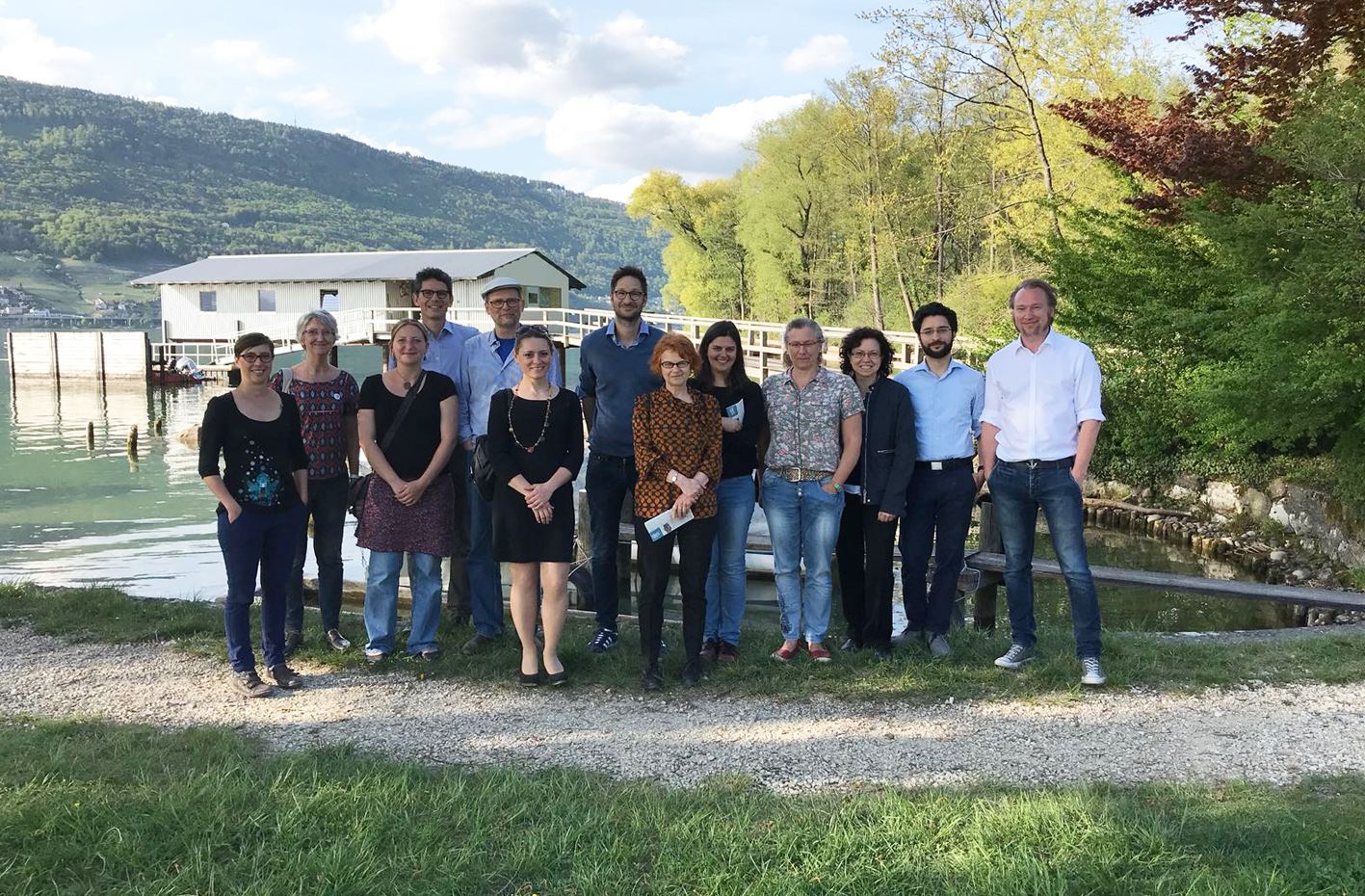 Switzerland
Barbara Fath
Sekretariat International & Swiss
Coordination Group UNESCO Palafittes

c/o Archäologie Schweiz

Petersgraben 51

CH 4051 Basel

+41 61 261 30 91

info@palafittes.org
www.palafittes.org
Austria
Cyril Dworsky
Geschäftsführung Kuratorium Pfahlbauten
Kuratorium Pfahlbauten

c/o NHM – Naturhistorisches Museum Wien

Prähistorische Abteilung

Burgring 7
A 1010 Wien

+43 (0)664 88672334
info@pfahlbauten.at
www.pfahlbauten.at
France
Savoie

Fanny Granier
Ingénieure d'études
Service Régional de l'Archéologie
DRAC Auvergne-Rhône-Alpes
fanny.granier@culture.gouv.fr
Jura

Annick Richard
Ingénieure d'études
Service Régional de l'Archéologie
DRAC Bourgogne-Franche Comté
annick.richard@culture.gouv.fr
Slovenia
Dejan Veranič
Special adviser to the site manager
Public Institute Ljubljansko barje Nature Park
+38 682052350 or +38 640837656
dejan.veranic@ljubljanskobarje.si