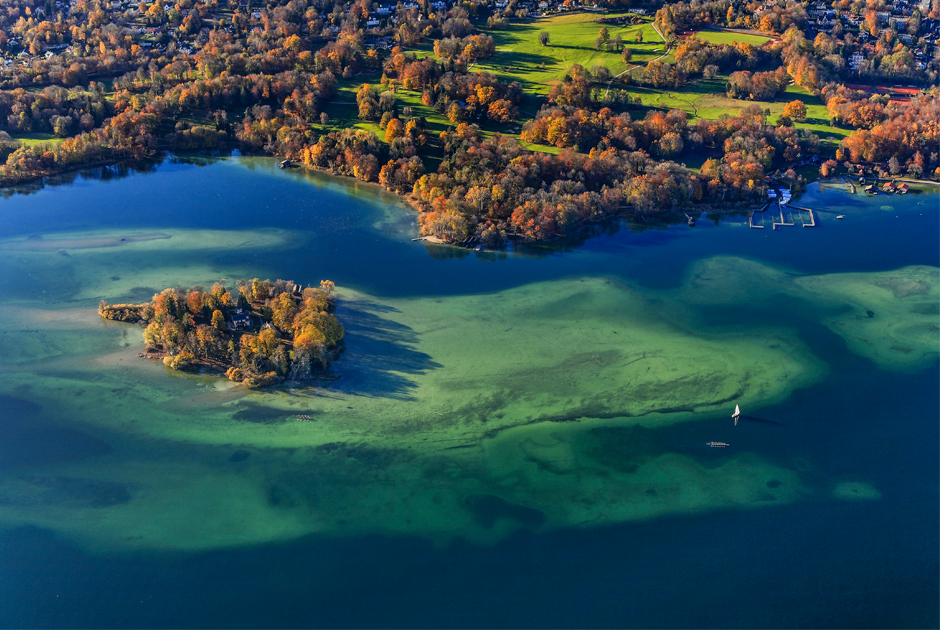 DE-BY-03
Rose Island and the shallow waters around it together form the UNESCO World Heritage site © BLfD photo: K. Leidorf
 Roseninsel im Starnberger See |  Feldafing
Short description
Rose Island in Lake Starnberg was the first and only Bavarian pile dwelling site discovered during the 19th century. So far, a single find is known that dates back to the first half of the 5th millennium BC. From the Altheim culture period (3800-3400/3300 BC) onwards a permanent settlement existed on the island, which had its hay day during the 17th/16th century BC according to numerous Bronze Age finds and wooden structures. Iron Age foundation beams situated next to the north-eastern tip of the island provide the most recent evidence of pile dwellings around the Alps in general.

 Neolithic - early Celtic times
 approx. 4600-500 v. Chr.
 Lake Starnberg
 584 m.a.s.l.
Size of the site 15,16 ha / approx. 21 soccer pitches
Size of the bufferzone 34,30 ha / approx. 48 soccer pitches
Special features &Highlights
Foundation beams found close to the north-eastern tip of Rose Island belong to buildings constructed during the Early Celtic period (c. 500 BC) and provide the latest evidence of prehistoric pile dwellings presently known in the whole area around the Alps.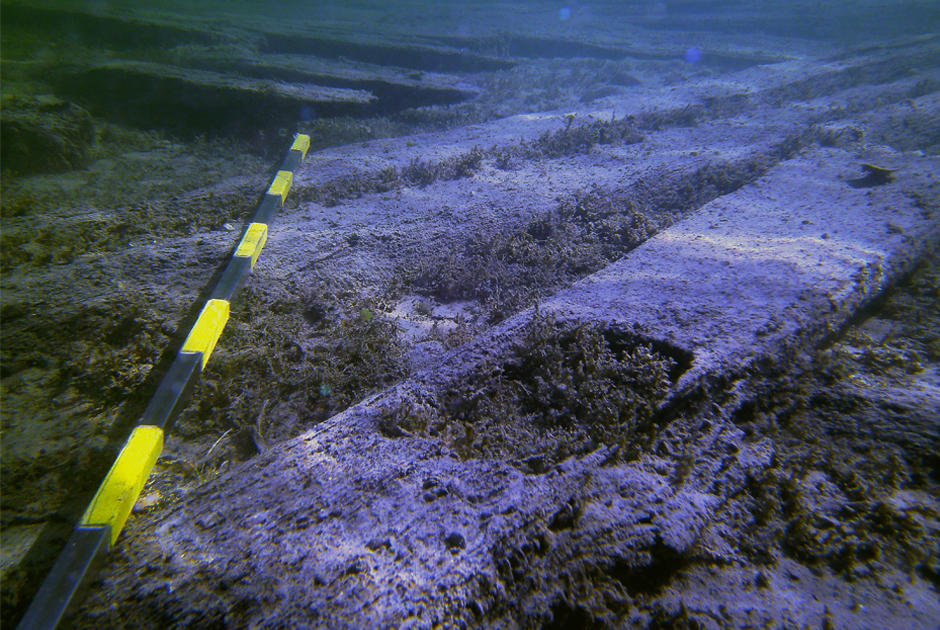 Rose Island, Early Celtic foundation beams (approx. 500 BC) © BLfD photo: BGfU
Current activities
Persistent monitoring, documentation and mediation activities.

Pile Dwellings up close
On site:
1st of May to 15th of October;
access to the island only by ferry boat (paid service; also available for wheelchair users).

After reopening of the museum in 2023 finds from Rose Island will be presented in the permanent exhibition of Archäologische Staatssammlung München / Bavarian State Archaeological Collection.